explosion proof motor soft starters, explosion proof solid-state soft start motor controller and starter
V&T EcoDriveCN® motor soft starters are designed to help minimize cost by reducing overall system power requirements and wear and tear on equipment, meet the needs of many applications from low to medium volate and conform to IEC or other international standards.
V&T EcoDriveCN® motor soft starter controllers can be easily integrated into your intelligent motor control solution to offer higher productivity and shorter downtimes.
V&T EcoDriveCN® drives are engaged in offering excellent quality explosion proof and intrinsically safe AC motor soft starters to our valuable clients.
V&T EcoDriveCN® flame proof soft starter is a good motor control for hazardous areas.
Main features include:
Reduced inrush current and mechanical shock


Easy to select and use, dip switch selectable


Rugged industrial design


Soft, smooth stepless acceleration and deceleration


Sophisticated motor protection: phase loss, under current, under/over and no voltage, etc


Fast and easy installation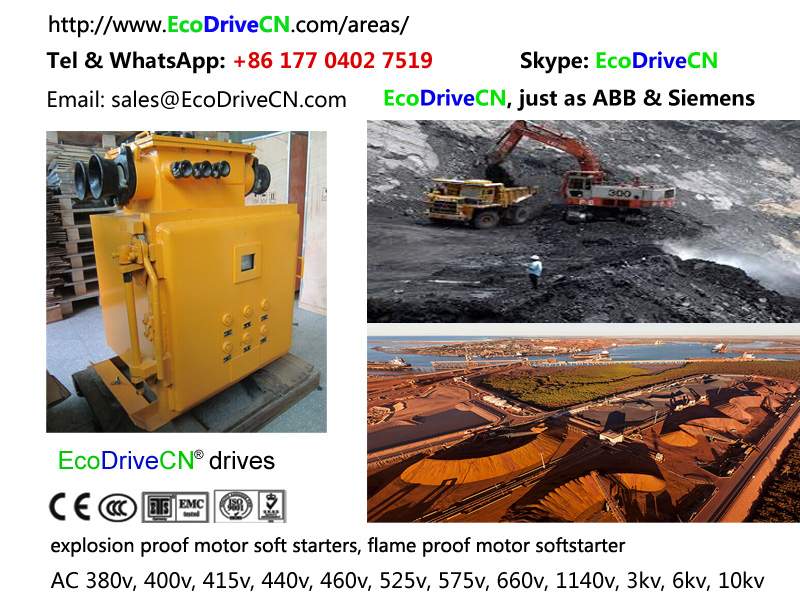 V&T EcoDriveCN® explosion proof motor soft starter is a totally enclosed machine whose enclosure is designed and constructed to withstand an explosion of a specified gas or vapor that may occur within it, and to prevent the ignition of the specified gas or vapor surrounding the machine by sparks, flashes, or explosions of the specified gas or vapor, which may occur within the machine casing.
Visit
V&T EcoDriveCN® cost-effective motor soft starters
Frequenzumrichter, variador de frecuencia, inversores de frequencia, Biến Tần, frekvencoregulilo, variateur de vitesse électrique, 可変電圧可変周波数制御, 가변 전압 가변 주파수 제어, frequentieregelaar, частотно-управляемый привод, ЧУП, inversor, frekvenčni pretvornik, Частотно-регульований привод, درایو فرکانس‌متغیر, محول تردد, மாறு-அதிர்வெண் ஓட்டி, micro drive, inverter drive, AC motor drives.
Photo Gallery |CE certificate |Superb components
© 2016 V&T All rights reserved.
Our Expertise Is Your Guarantee!
Reliable supplier of drive, control & power: 200V, 208V, 220V, 230V, 240V, 380V, 400V, 415V, 420V, 440V, 460V, 480V, 500V, 525V, 550V, 575V, 600V, 660V, 690V, 700V, 800V, 900V, 1000V, 1100V, 1140V, 1200V, 1300V, 2.3kV, 3kV, 3.3kV, 4.16kV, 5kV, 6kV, 6.6kV, 7.2kV, 10kV, 11kV, 13.8kV.