660VAC, 690VAC low voltage solid state motor soft starters
As the most trusted brands in electrical engineering and industrial automation, V&T EcoDriveCN® drives supply extremely cost-effective and compact 660V AC, 690V AC soft-start motor starters, which help to protect the motor and connected equipment from damage by controlling the terminal voltage.
As the premier supplier of drives and power solution, V&T EcoDriveCN® semi-conductor solid state soft starters cover a wide spectrum from 7.5 – 630 KW motors, making them ideal for a variety of soft start/stop applications, provide a cost-effective alternative to using direct or wye-delta starters for starting three-phase motors.
Features of V&T EcoDriveCN® motor soft starters:
Digital control with microcontroller.


Starting ramp, with progressive increase in voltage and current limitation.


Ranging from 18 to 1200 amps (7.5kw ~ 630KW), our motor soft starter provides an array of built-in features designed to address the needs of industrial and OEM customers.


Severe-duty and heavy duty capable


Advanced protection capabilities


Engineered to industry standards CE and CCC


Factory set for immediate start-up.


simple programming, easy installation, setup, maintenance and monitoring


Quick guide for selection of V&T EcoDriveCN® motor soft starters:
1. Normal start: select the soft starter according to the rated motor power.
2. Heavy start: select one size larger soft starter compared to the rated motor power.
Application: axial fan, band saw, bow truster, centrifugal fan, centrifugal pump, circular saw, compressor, conveyor belt, crusher, cutter, escalator, grinder, high pressure pump, hudraulic pump, lift/elevator, mill.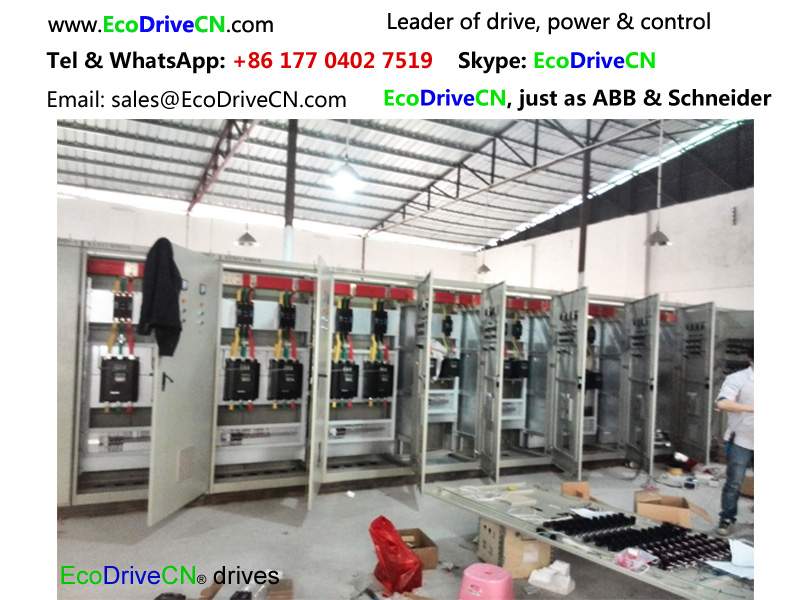 Visit
V&T EcoDriveCN® drives
Frequenzumrichter, variador de frecuencia, inversores de frequencia, Biến Tần, frekvencoregulilo, variateur de vitesse électrique, 可変電圧可変周波数制御, 가변 전압 가변 주파수 제어, frequentieregelaar, частотно-управляемый привод, ЧУП, inversor, frekvenčni pretvornik, Частотно-регульований привод, درایو فرکانس‌متغیر, محول تردد, மாறு-அதிர்வெண் ஓட்டி, micro drive, inverter drive, AC motor drives.
Photo Gallery |CE certificate |Superb components
© 2016 V&T All rights reserved.
Our Expertise Is Your Guarantee!
Reliable supplier of drive, control & power: 200V, 208V, 220V, 230V, 240V, 380V, 400V, 415V, 420V, 440V, 460V, 480V, 500V, 525V, 550V, 575V, 600V, 660V, 690V, 700V, 800V, 900V, 1000V, 1100V, 1140V, 1200V, 1300V, 2.3kV, 3kV, 3.3kV, 4.16kV, 5kV, 6kV, 6.6kV, 7.2kV, 10kV, 11kV, 13.8kV.