1000V, 1050V, 1100V, 1140V, 1200V low voltage SCR motor soft starters
As the most trusted brands and premier supplier in electrical engineering and industrial automation, V&T EcoDriveCN® drives have been proud of supply cost-effective and high performance motor soft starters these years.
As the leader with drive, power & control solution, V&T EcoDriveCN® motor soft starters feature advanced torque control algorithm with proprietary SCR (silicone controller rectifier, thyristor) control technique that adapts starting voltage and starting current to provide smooth and steady accelerating torque.
All of the experience we have gained has been combined with modern digital technology and incorporated into V&T EcoDriveCN® digital soft starter.
Matching modern power electronics with smart circuitry and software, V&T EcoDriveCN® motor soft starters offer superior control of current and voltage during motor start and stop. They also offer many new features that were unheard of in previous generations.
V&T EcoDriveCN® semi-conductor solid state soft starters cover a wide spectrum from 7.5 – 630 KW motors, making them ideal for a variety of soft start/stop applications, provide a cost-effective alternative to using direct or wye-delta starters for starting 3 phase AC motors.
Features of V&T EcoDriveCN® motor soft starters:
Wide range of operational voltage.


Starting ramp, with progressive increase in voltage and current limitation.


Ranging from 18 to 1200 amps (10HP ~ 900HP, larger power rating is customized), our motor soft starter provides an array of built-in features designed to address the needs of industrial and OEM customers.


Severe-duty and heavy duty capable


Advanced protection capabilities


Engineered to industry standards CE and CCC


Simple programming, easy installation, configuration, maintenance.


Quick guide to selection for V&T EcoDriveCN® low voltage motor soft starters:
1. Normal start such as pumps, compressors, elevators, escalators, short conveyor belts and bow thrusters:
select the soft starter according to the rated motor power.
2. Heavy start such as centrifugal fans, crushers, mixers, mills, stirrers and long conveyor belts:
select one size larger soft starter compared to the rated motor power.
Application:
agitator, blower, axial fan, band saw, centrifugal pump, chiller, escalator, low inertia fan, propeller fan, small pump, large pump, circular saw conveyor, screw, feeder, drilling press, centrifugal blower, centrifugal fan, chipper, disintegrator, centrifuge, loaded mixer, pulverizer, rock crusher, separator, elevator, flywheel, press, grinder, hammer press, high inertia fan.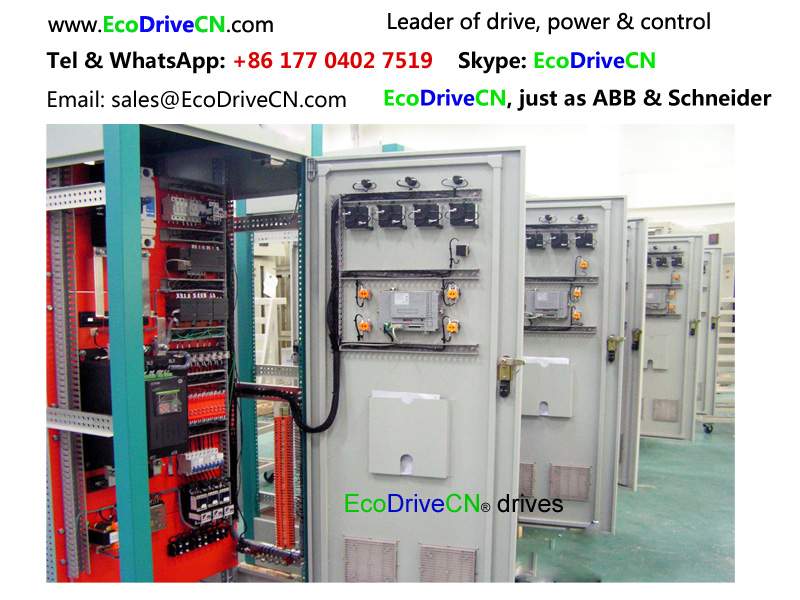 Visit
V&T EcoDriveCN® drives
Frequenzumrichter, variador de frecuencia, inversores de frequencia, Biến Tần, frekvencoregulilo, variateur de vitesse électrique, 可変電圧可変周波数制御, 가변 전압 가변 주파수 제어, frequentieregelaar, частотно-управляемый привод, ЧУП, inversor, frekvenčni pretvornik, Частотно-регульований привод, درایو فرکانس‌متغیر, محول تردد, மாறு-அதிர்வெண் ஓட்டி, micro drive, inverter drive, AC motor drives.